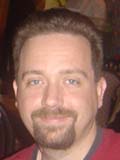 My name's Chris Brooks, and I'm a software developer specializing in game programming. I tought myself how to program when I was in fifth grade, on our TI/99-4a. Ever since then, I've had a passion for programming. I'm a fast-learner, and a self-reliant problem solver. I enjoy working on a small tight-knit team, on projects that matter to people.
I've been a professional programmer for around fifteen years, thirteen of those in the game industry.
I'm an expert in C++, but I've also used Python, PHP, lua, yacc/lex, and a bunch of other languages. I've created production software for Windows and Unix (Linux and Solaris), Wii, Playstation 2, and even played around with Palm and Gameboy Advance development.
Here's some of the games I've worked on.
I've developed: a 3D engine using Direct3d; a model and animation exporter plugin for 3D Studio Max; a particle system manager including a gui editor; a sound manager that would track positions and velocities of sound emitters and adjust volume, pan, and pitch shift for Doppler; lua scripting integration with our engine; written VU code for 3d graphics on Playstation 2; and game-specific planning and development from start to finish on several projects.
When I'm not coding, I'm usually playing computer games, or occasionally the World of Warcraft Trading Card Game, or wrestling with my kids.
---
Contact Info
Email: chris@brooks6.com
Linkedin: http://www.linkedin.com/in/csbrooks